Home Welcome Message Our History Statement of Faith By-Laws Facts Are You Called? Seminary
Comparison Independent Catholicism Wedding Ministry Legal Stance Worship Resources Clergy
sacramental, evangelical, spirit-filled, biblical, universal and Christ-Based
We find "Communion" in Community and relationship as well as in Sacrament
Matthew 28:18-19 and Luke 4:18-19
"Endeavoring to keep the Unity of the Spirit in the bond of Peace.
There is One Body, and One Spirit, even as you are called in One Hope of your calling;
One Lord, One Faith, One Baptism, One God and Father of All,
who is above all, and through all, and in you all."
(Ephesians 4:3-6)

"In Essentials, Unity; In Non-Essentials, Liberty; In All things, Love.""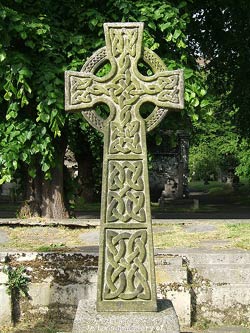 PREACHING THE LIGHT OF CHRIST IN OUR LIVES AND FAIT
Celebrating both the sacerdotal and priesthood of all believers together
"If God held all truth in his right hand and in his left the everlasting
striving after truth, so that I could always and everlastingly be mistaken,
and said to me, 'choose,' with humility I would pick the left hand and say,
'Father, grant me that, Absolute truth is for thee alone."
Gotthold Ephraim Lessing
ALL are welcome.
We are a sacramental Priestly Society for the religious and spiritual liberty of the mind, body and spirit.
The Priestly Society of the Inner Christ the Light is a fellowship of Christian Universalists; believers that Jesus Christ came to save all mankind.
. Christian Universalists believe:
Jesus is the Christ: the Virgin-Born Son of God.

His death on the Cross saves all mankind from Gehenna (Hell-fire).
Hell (Gehenna) is a purgatory for lost souls. According to Pharisee doctrine in Jesus' day (which Jesus accepted as true),
Gehenna can last from one day up to one year; depending upon the gravity of one's own sins.
When we say welcome, we are really saying welcome home"
"Catholic" means we are Christians who celebrate our faith joyfully in the full sacramental Tradition as part of the universal Catholic Church.
Who needs the Priestly Society of The Inner Christ the Light?
1. People seeking traditional Catholic worship and sacraments.
2. Babies, children, teens and adults; who have been denied baptism and the Eucharist in other churches.
3. Those for whom weekly aural Confession doesn't make sense.
4. Children and others who have never received their First Holy Communion, or those who can't "qualify" for First Holy Communion in another church.
5. Divorced and remarried adults.
6. Those denied marriage in another church.
7. Men – and women – who seek Holy Orders.
8. Those in need of healing grace
9. Those who struggle with "end of life" issues.
10. Those who believe in modern medical care, particularly for family planning.
11. Everyone who seeks an honest and open faith.
12. People with families and friends of other faiths.
13. People who understand that religion isn't a spectator sport.
céad míle fáilte

You are truly welcome here within the Priestly Society of The Inner Christ the Light (formerly known as The Progressive Celtic Church-Liberal Rite). Our society of bishops, priests, and deacons, other sacramental ministers, ministries, and laity are part of the Independent Catholic/Sacramental Movement. We claim no affiliations with the Roman Catholic Church, Eastern or Oriental Orthodox Churches, Anglican/Episcopal Churches or even Protestant or Evangelical Churches. Even though we welcome any members of those Christian churches to work with us or be a part of us.

Our expressed main theology is that of the "Wider Hope" theology, also called " Evangelical Universalists or Inclusive Orthodoxy" or "Universal Restorationists", included Origen, Clement of Alexandria, Marcellus of Ancyra, Titus of Bostra, Gregory Nazianzen, Evagrius, Didymus, Diodorus of Tarsus, Theodore of Mopsuestia, Fabius Manus Victorinus, Gregory of Nyssa and countless others in the ancient church. We also find the theologian, John Scotus Eregina, (c. AD 800-880) and Johan Tauler (AD 1300-1361), espousing this theology as well.

We see in the early church father, Saint Basil the Great (AD 329-379) writes, "The mass of men (Christians) say that there is to be an end of punishment to those who are punished." This testimony as to the state of opinion at that time is very illuminating!

For this reason, we are not Inclusivists but rather exclusivists. This means that we believe that everyone is excluded from the salvation that has not been regenerated by the Holy Spirit and received justification by faith in Jesus Christ, for there is no other name by which men can be saved.

As I have mentioned before we are part of the Independent Catholic/Sacramental movement, so this means we fully recognize the seven traditional sacraments of the undivided Christian Church.

These sacraments that we recognize are Baptism, Holy Communion (The Eucharist), Confirmation (Chrismation), Marriage (Holy Matrimony), Anointing of the Sick ( Holy Unction), Reconciliation (Confession), Ordination (Holy Orders), plus some would even say the option of the Sign of the Cross.

Within our society, we also maintain the connection back to the apostles of Christ through our Apostolic Succession; this makes our bishops, priests, deacons and other sacramental ministers valid in the eyes of the universal Catholic and Apostolic Church so we may confer all the sacraments validly.
In our communities and ministries, our bishops, priests, and deacons also put into practice not only the sacramental or liturgical part of worship. They also encourage the gifts and fruits of the Holy Spirits in each of our members and clergy lives not only on Sunday morning but during the rest of the week also.

And we also believe in outreaching to our local community, preaching the Hope and Love of Christ to those that seek him out. We encourage and promote fellowship, build healthy relationships on local, regional, and global levels, and encourage co-operative relationships, where we can in areas of ministry among the Body of Christ. We are committed to building relationships that stand together in our diversities and interceding for those we love, and for those, we do not even know, convinced that such common prayer and respect does make a difference with our faith and in the world.

We take seriously the example of Jesus Christ, who ate with and ministered to the sinners of his day. Those like the tax collectors, the prostitutes, the ex-felons, the homosexual, lesbian, bisexual or transgender persons and those with serious illnesses such as HIV, AIDS and other diseases that society is afraid of or look down upon. We see that the Kingdom of God is not an exclusive club for one kind of person, but a broad and expansive Kingdom for all people, who seek after him.

Why should the Church be for all people? Simply because God loves all people and wants all people to come to the fullness of life. The Church wasn't created to stand in the way of people coming to God, but rather to act as an agent of healing and reconciliation through which people are exposed to the love and hope that can only be found in the fullness of God.

It is the position of this society that as long as its members remain committed to these principles that were mentioned above, they will remain committed to the Scriptures and the Sacraments and maintain "the unity of the Spirit" and the "bond of peace."

For those wishing to affiliate or join either by ordination or incardination from the priestly minor or major orders may contact us by e-mailing at info@psicl.org after going to our Are you called page, ask for an application if need to we can set up reading for orders program for your specific need.
Thanks
Convening Bishop +Alban (Kirk P. Mason)
Member of the Council of Three
"To Come To The Living Waters Of Christ, You Need No Merit, All You Need Is Thirst."
---Blessed Guerre of Igny, 15th century Trappist monk.
"Seek your own isle - Christ's newly-bought domain
which nature with an emerald pencil paints.
Such as it is, long, long shall it remain,
the school of truth, the college of saints,
the student's bower, the hermit's calm retreat,
the stranger's home, the hospitable hearth,
the shrine to which shall wander pilgrim feet
from all the neighboring nations of the earth.'

'Now they move on to tell the story
of what has been and is, but also to come.
God in the now prepares us for a future;
the end is not yet - with God it is just begun.' "

From "Brendan - In Exploration of a Vision" , part X -found in "Celtic Daily Prayer" The Northumbria Community
Please Listen to this Video on Evangelical Universalism
In Memory in Eternal to the reposed of the great Saints and Academics of whom are in our Apostolic Succession;
Bishop Charles W. Leadbeater , Bishop William Montgomery Brown, Bishop Carlos Duarte Costa & Bishop Herman Spruit
We are full communion with Celtic Christian Communion and with the Universal Church of Esoteric Catholics, Oriental Apostolic Church of Damcar and the Primitive Catholic Church,
DISCLAIMER: The Society DOES NOT assume LEGAL responsibility for its clergy. Neither the Priestly Society of The Inner Christ the Light nor the individual clergy is an agent for or of the other. However, each member of the clergy IS answerable to each other within this Society and does come under the local bishops oversight of this communion. If an investigation finds that serious violations of this Society's principles, morals, and values have been committed as found in it's bye-laws and regulations, the society's sanctions can be applied up to and including removal of faculties and excardination according to our by-laws and regulation for this society.
This site owned by The Priestly Society of The Inner Christ the Light © 2004-2016